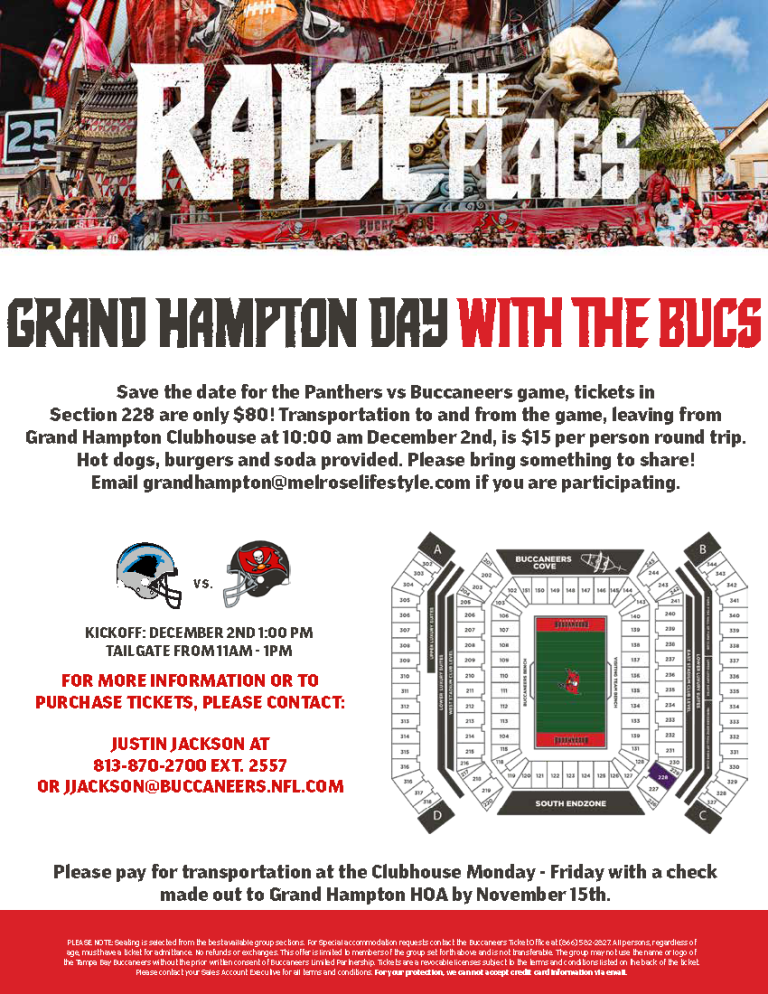 Deadline for ticket purchases is November 9th
Good afternoon GH Football Fans! We are arranging transportation to the game and back for residents and friends. The cost will be $15 pp round trip. The deadline to purchase tickets is November 9th, so we can secure transportation for everyone. Please drop off a check made out to Grand Hampton HOA.
Thanks! We are looking forward to a fantastic Bucs day!!
We will have a tail gate party for all residents and friends, and we will be meeting at 10:00 am on December 2nd. Details will be announced soon!