Multi-Purpose Activity Field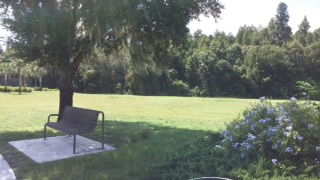 This is an open use space and is available on a first-come, first-serve basis unless reserved for an Association-sanctioned class or event. The Lifestyle Director will schedule community groups/sports events etc. as needed and during these times the Field will be reserved for that purpose and will not be available for open use or private reservations.
All reservations for The Hampton Club's Multi-Purpose Sports Field will be made through the Lifestyle Director. Once a reservation is confirmed, it will be posted on the online calendar and on a twelve month calendar located in the LD's office. Residents reserving the Multi-Purpose Room Sports Field are responsible for ensuring that the space is returned to its original condition after use.
Only residents and designated tenants in good standing with the Association are eligible to reserve the space. First priority use will be give to the Association's Board of Directors and their Committees for regularly scheduled meetings and/or functions; otherwise, scheduling will be on a first-come, first-serve basis. Residents reserving the Field must be in attendance for the duration of the reserved time. The renter shall be legally responsible for behavior of all guests, agents, employees, invitees and licensees on the premises of the The Hampton Club during the period of the rental of any room/grounds and shall be responsible for the cost of repairs or damage, as well as for any violations that occur on the premises of The Hampton Club.
Renting of any room/grounds requires completion and signature of a rental contract, as well as payment of the associated fees. Checks are made payable to : Grand Hampton Homeowners Association, Inc.
Rental Fees & Information:
Security Deposit: Three Hundred Dollars ($300), refundable if there is no damage done to the grounds and is left in it's original condition (trash removed, etc)
Rental Fee: Thirty-five ($35) for up to 5 hours (If the Cabana Restroom and Kitchen are utilized for this private event arrangements MUST be made for this in advance with the Lifestyle Director)
*These fees do not include access for guests to the pool(s).