Children's Playground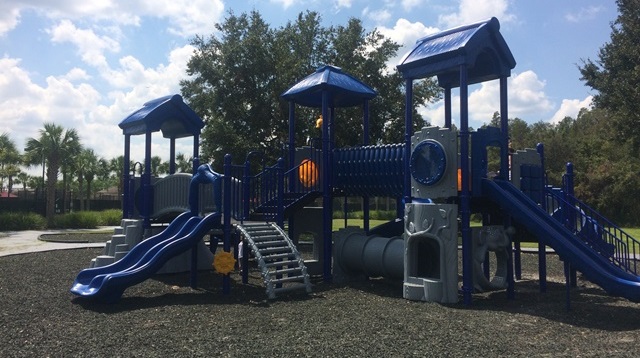 Rules:
Hours: Dawn to Dusk
Children under the age of twelve (12) must be supervised by a resident eighteen (18) years of age or older at all times in this area.
Children age twelve (12) and older and adults may have a maximum of four (4) allowable guests and do not require supervision of an adult.
No gum, food or drink (except in a non-breakable container) is allowed.